So I had this idea. I wanted to make a personalized puppet for each of the kids. I started looking up the different types of puppets out there, keeping in mind it needs to be simple, cheap, and kid-friendly.
This one would be awesome to make for an ornament.
I found a few different options. One being a paper puppet. Do not get this confused with the paper bag puppet. The one I'm talking about is a puppet, usually made out of paper, that the legs and arms are cut out and attached so they can move. Here's a picture of the legs for a Day of the Dead skeleton paper puppet.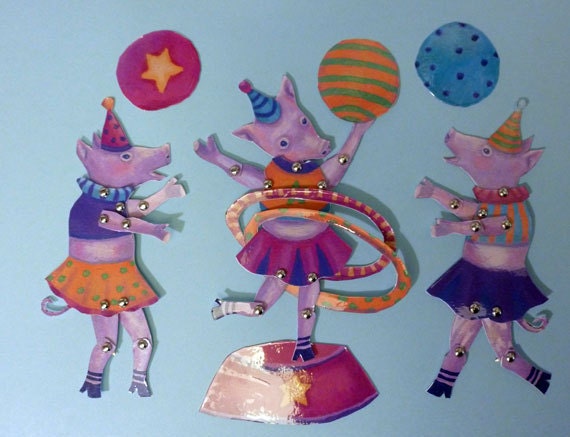 These are actually for sale for $22. They're so cute. The shop is called ArtistinLaLaLand on
www.etsy.com
I think I may use some cardboard to make some of these little paper puppets. I have a few cereal boxes I can cut up and they will do nicely. Then I will cut out my pieces and paint them white, so I have a blank canvas. Then I'll paint them up and attach them with brads. I'll make a few accessories, and voila.
A fun and easy present for my lil kiddies and their cousins. I think I'll need to come up with a theme. Something fun like the circus theme that ArtistinLaLaLand used. I'll post pics when I have something together. Happy Puppet-Making! LOL